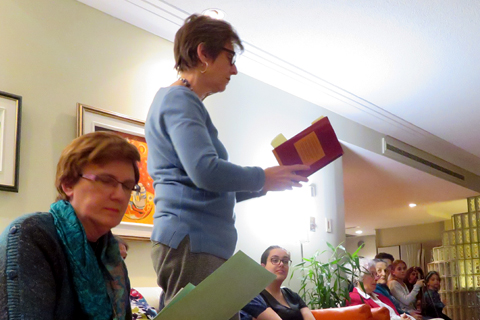 In addition to personal prayer and meditation, Bahá'í communities hold regular devotional gatherings for collective worship. These gatherings unite people in prayer and awaken their spiritual susceptibilities. more...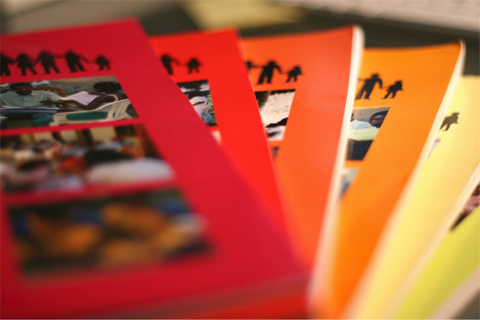 Study circles bring groups of people together to deepen their understanding of the Bahá'í teachings through systematic study. This involves structured group discussion of passages from the Bahá'í writings that encourage reflection on one's moral purpose and capacities for service.
more...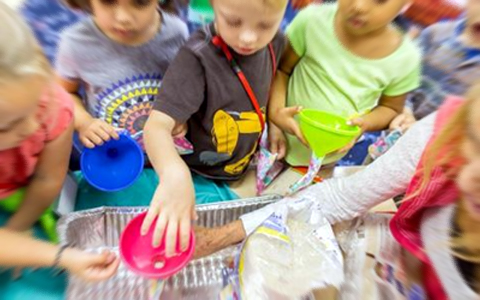 Bahá'í children's classes are offered to all children between 6 and 10 years old for their spiritual education and moral development. The aim of these classes is to inspire in each child a love for our diverse human family and to cultivate a praiseworthy character. They are guided by the Bahá'í belief that children are noble beings with great potential to develop into upright and active participants in their community.
more...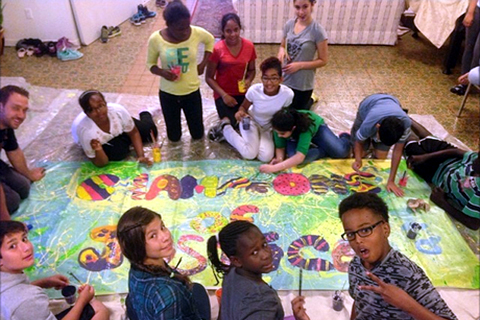 Junior youth – or those between 11 and 14 years – are at a crucial stage in their lives when they are defining their identity and values. Junior youth groups offered by the Bahá'í community address the needs of these young people by helping them to develop a strong moral identity and to empower them to contribute to the well-being of their communities. more...








---

For details about this Zoom presentation, click here.
To download poster click here.
Sign up to receive information and announcements on future Big Ideas talks and Events here.
---

January 7, 2021
THE FULL MOON DEVOTIONAL GATHERING
by Brooke Talisman


In celebration of raising up the next generation of strong spiritual females, an online space has been dedicated to exploring the sacred feminine within the structure of today's society. The aim is to move towards building an awareness of how we each contribute to the upliftment of true equality between genders, as well as embrace our differences and use our unique qualities to contribute to the betterment of mankind.

Although we could not of course meet in person during the pandemic, a Zoom meeting was set up and an invitation sent on Facebook to invite friends. To our delight, almost 30 individuals participated in the first gathering! We began by reading various quotations about women from the Bahá'í writings.

Par exemple, Abdu'l-Bahá, le fils du fondateur de la foi bahá'íe, Bahá'u'lláh, a déclaré que les femmes ont des « dons spéciaux » dans les domaines suivants : une abondance supérieure de miséricorde, une abondance supérieure de sympathie, sont plus tendres et réceptives, ont plus d'instinct de puissance, d'intuition, sont plus intenses et sont « l'aile la plus forte ». more ...



December 21, 2020
A NEW VIEW ON GOVERNANCE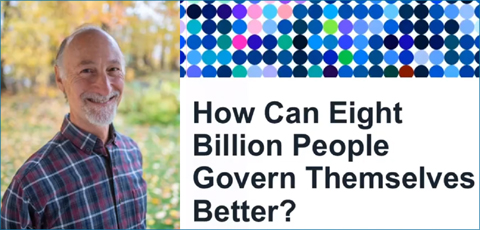 What brings someone to a spiritual awakening, or religious conviction?

One of the wonders of Bahá'u'lláh's revelation is that many come to believe in it because of its governance. ("I came to the Bahá'í Faith because it has the only organizational structure that can solve our problems!" says one member of the Ottawa Bahá'í community.) "How Can 8 Billion People Govern Themselves Better?" was Maury Miloff's question, introducing another "Big Ideas" talk to over 175 listeners.

Miloff, a long-serving development professional in both governmental and NGO organizations, spent many years abroad promoting good governance. He began, "Governance is fundamentally a spiritual and moral problem." Policies and technical matters are secondary; they depend upon summoning the necessary resources, and upon finding the collective will to utilize them. What Miloff termed "competitive democracy" has become the most admired form of human administration. more ...

December 7, 2020
CREATING A REFUGE FROM RACISM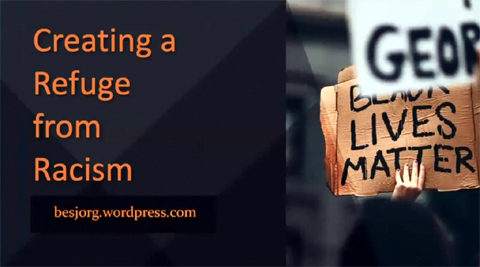 Every organized community enlisted under the banner of Bahá'u'lláh should feel it to be its first and inescapable obligation to nurture, encourage, and safeguard every minority belonging to any faith, care, class or nation within it. - Shoghi Effendi
Carol Mansour grew up in a racially segregated neighborhood in the United States, and was troubled by the many instances of racism she observed and witnessed while growing up, none of which seemed congruent with what she had learnt in church about God's love for all His creatures. When she heard of the Bahá'í teachings as an adult, she was intrigued that working for the elimination of racial prejudice was deemed a spiritual obligation. As a journalist with a background in television, professional and personal skepticism made it difficult for her to take much of what she was hearing at face value. She describes herself as officially becoming a Bahá'i for nearly 30 years now more ...