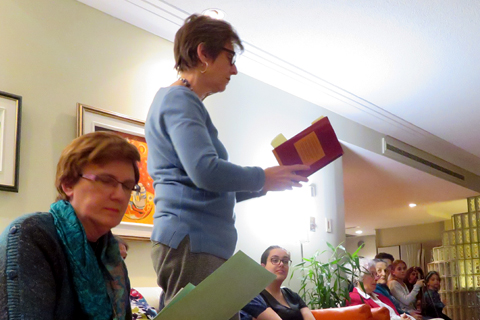 In addition to personal prayer and meditation, Bahá'í communities hold regular devotional gatherings for collective worship. These gatherings unite people in prayer and awaken their spiritual susceptibilities. more...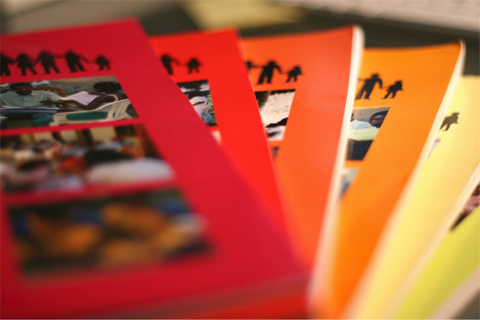 Study circles bring groups of people together to deepen their understanding of the Bahá'í teachings through systematic study. This involves structured group discussion of passages from the Bahá'í writings that encourage reflection on one's moral purpose and capacities for service.
more...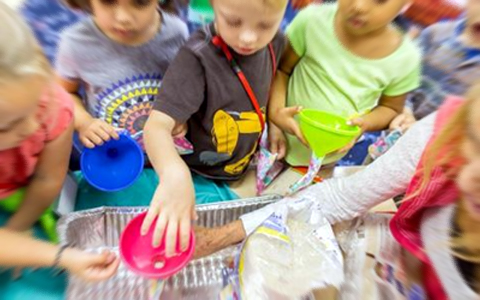 Bahá'í children's classes are offered to all children between 6 and 10 years old for their spiritual education and moral development. The aim of these classes is to inspire in each child a love for our diverse human family and to cultivate a praiseworthy character. They are guided by the Bahá'í belief that children are noble beings with great potential to develop into upright and active participants in their community.
more...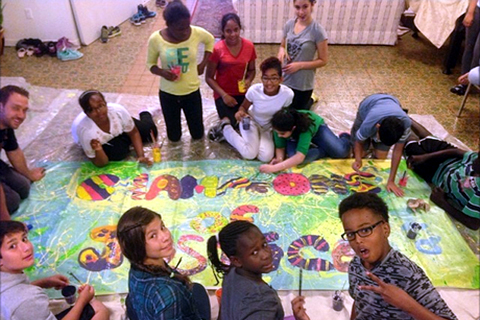 Junior youth – or those between 11 and 14 years – are at a crucial stage in their lives when they are defining their identity and values. Junior youth groups offered by the Bahá'í community address the needs of these young people by helping them to develop a strong moral identity and to empower them to contribute to the well-being of their communities. more...








---

For details about this Zoom presentation, click here.
To download poster click here.
Sign up to receive information and announcements on future Big Ideas talks and Events here.
---

February 23, 2021
Back to School on a Friday Night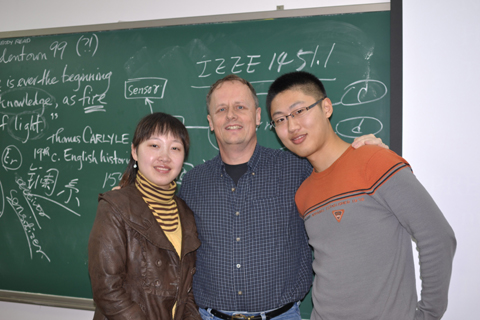 "Call me biased," smiled speaker Jay Howden, "but this is the BIGGEST idea in the whole series!" A long-time high school teacher in Ontario with five years instructing university students in China, Howden presented the January 22 episode of the Ottawa Bahá'ís' "Big Ideas" program to a virtual audience of about 80.

Called "East is East, West is West: Education's Where They Meet", the talk began with a contrast: colonial British writer Rudyard Kipling's discouraged prediction – "never the twain shall meet" – versus the "dearest wish" of Bahá'í Exemplar 'Abdu'l‑Bahá – that "the friends of East and West [be] in close embrace". Howden discussed some of the differences between the Canadian and Chinese education systems: the rigorous, teacher-centred system in China, epitomized by the famous gao kao high school leaving examination; and, the student-centred, cover-every-base Canadian curriculum, based on the uneasy fit between workplace preparation and the ideal of every student's potential to achieve anything.

Eastern and Western approaches to schooling do have commonalities with each other. At times, they even echo the thrilling redefinition of education offered by Bahá'u'lláh in his prophetic 19th-century mission and elaborated by his son 'Abdu'l‑Bahá into the 20th. All place education at or near the centre of human society. While it is tempting to think that merely adopting the best of existing models would result in the perfect synthesis, a global approach requires a higher order of thinking than that which created problematic existing systems. more ...



February3, 2021
WORLD RELIGION DAY 2021

Mayor Jim Watson proclaimed January 17, 2021 to be World Religion Day in Ottawa. Whereas in recent years, the proclamation was presented at City Hall to two or three representatives of the Ottawa Bahá'í community, the pandemic prevented an in-person presentation this year.

However, the Mayor tweeted a copy of the proclamation on the day, noting that he is "Pleased to partner with @OttawaBahais in proclaiming World Religion Day in Ottawa".

The text of the proclamation highlights Ottawa's rich tradition of interfaith cooperation, as well as the City's long-standing commitment to diversity. more ...



January 7, 2021
THE FULL MOON DEVOTIONAL GATHERING
by Brooke Talisman


In celebration of raising up the next generation of strong spiritual females, an online space has been dedicated to exploring the sacred feminine within the structure of today's society. The aim is to move towards building an awareness of how we each contribute to the upliftment of true equality between genders, as well as embrace our differences and use our unique qualities to contribute to the betterment of mankind.

Although we could not of course meet in person during the pandemic, a Zoom meeting was set up and an invitation sent on Facebook to invite friends. To our delight, almost 30 individuals participated in the first gathering! We began by reading various quotations about women from the Bahá'í writings.

For example, Abdu'l-Bahá, the son of the founder of the Bahá'í Faith, Bahá'u'lláh, declared that women have "special gifts" in the following respects: superior abundance of mercy, superior abundance of sympathy, are more tender-hearted and more receptive, have more instinct with power, intuition, are more intense, and are the "stronger wing." more ...