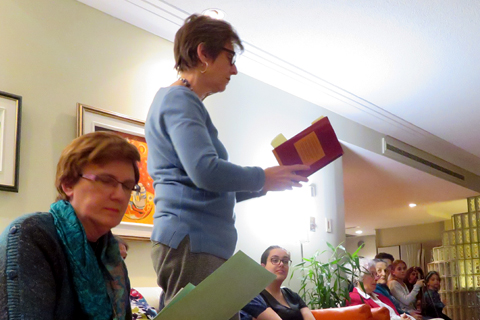 In addition to personal prayer and meditation, Bahá'í communities hold regular devotional gatherings for collective worship. These gatherings unite people in prayer and awaken their spiritual susceptibilities. more...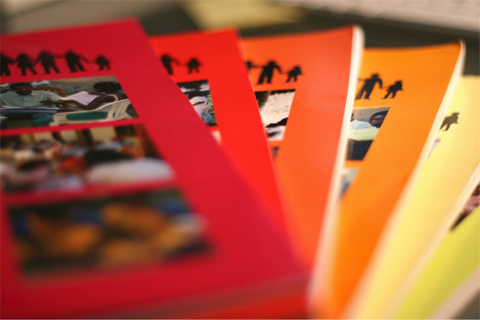 Study circles bring groups of people together to deepen their understanding of the Bahá'í teachings through systematic study. This involves structured group discussion of passages from the Bahá'í writings that encourage reflection on one's moral purpose and capacities for service.
more...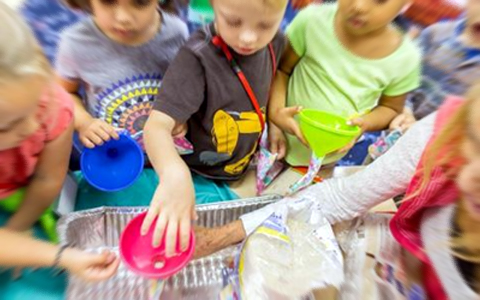 Bahá'í children's classes are offered to all children between 6 and 10 years old for their spiritual education and moral development. The aim of these classes is to inspire in each child a love for our diverse human family and to cultivate a praiseworthy character. They are guided by the Bahá'í belief that children are noble beings with great potential to develop into upright and active participants in their community.
more...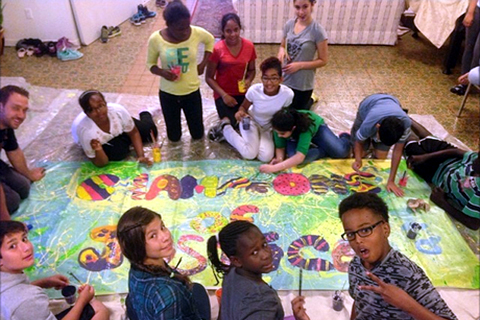 Junior youth – or those between 11 and 14 years – are at a crucial stage in their lives when they are defining their identity and values. Junior youth groups offered by the Bahá'í community address the needs of these young people by helping them to develop a strong moral identity and to empower them to contribute to the well-being of their communities. more...







---

Welcome to season two of Big Ideas.
Coming December 3, 2021: "Justice, Unity, and the Path to World Order: Reflections on the United Nations, the Bahá'í International Community, and Human Rights"
with Michael Sabet
For details about this series, click here.
Sign up to receive information and announcements on future Big Ideas talks and Events here.
---





Epilogue
November 23, 2021


It is finished, it is finished
"Fear not, fear not if this Branch be severed from this material world and cast aside its leaves; nay, the leaves thereof shall flourish, for this Branch will grow after it is cut off from this world below; it shall reach the loftiest pinnacles of glory, and it shall bear such fruits as will perfume the world with their fragrance."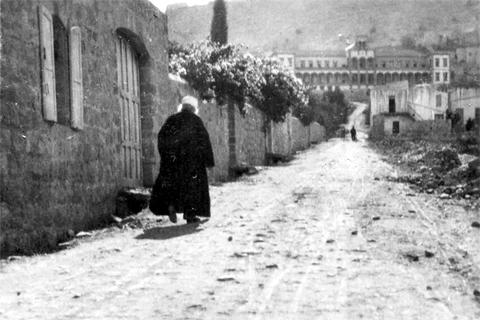 'Abdu'l-Bahá was feeling the full weight of both His age and His endless responsibilities like an anchor tethered to the deepest ocean. He joked about the 'hoar hairs' on His head. His legs had to be massaged regularly to keep His circulation flowing. He suffered from lifelong asthma and from the long-term after-effects of the frost that had blighted His limbs in His youth during His family's long exile from one country to another in the Middle East, hounded as they were by both the Persian and Ottoman governments.

All His ailments, of which He never complained, were a testament to the harshness of what His long life had been as a prisoner, as a dedicated son to His Father – the Servant of Bahá – and as a lover of an ever-demanding and fractious humanity. Nevertheless, His door was always open to a constant stream of pilgrims seeking illumination and love at His feet, government officials mining the gems of His wisdom, townspeople eager for His advice, the poor massing at the entrance of His home awaiting the gifts of His generosity and tender loving care. Not all people who met the Master saw even a glimmer of the Mystery of God, but all left His presence convinced of His spiritual greatness. more ...



November 10, 2021


Truth and Reconciliation in Canada: An Elder's Story
"Attach great importance to the indigenous population of America. For these souls may be likened unto the ancient inhabitants of the Arabian Peninsula […] When the light of Muhammad shone forth in their midst…they became so radiant as to illumine the world. Likewise, these Indians, should they be educated and guided, there can be no doubt that they will become so illumined as to enlighten the whole world."
— 'Abdu'l-Bahá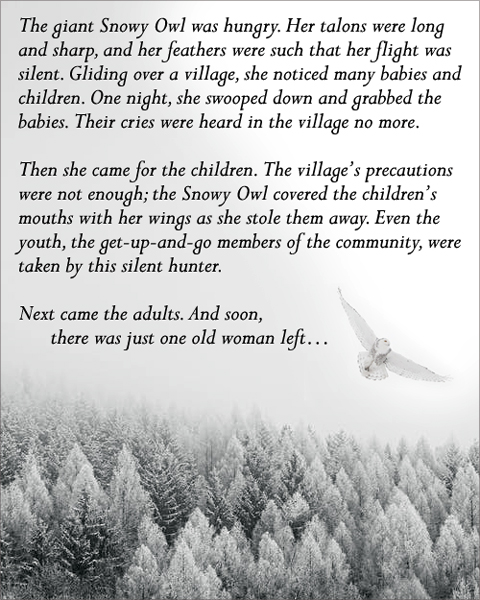 In Louise Profeit-LeBlanc's re-telling of an old tale, it's a grim narrative that ends in hope. An unprepared village was lost, but the wise, wily elder survives and shares her story with others to prevent further tragedy. Ms. Profeit-LeBlanc, "Tsé Itzoh" (Beaver Woman), a member of the Na-Cho Nyak Dun First Nation (Mayo, Yukon), used the Snowy Owl story to end her presentation to a virtual audience of over 130 in a timely episode of the Ottawa Bahá'í community's "Big Ideas" series.

For Louise – an artist, storyteller and grandmother – the story is redemptive. The wise woman won. Balance was restored. After calamity, the people vowed to destroy the beast that had swallowed up so many. Canada finds itself at a similar turning point today, and the mounting toll of lost Indigenous children and youth is on everyone's mind these days.

Louise first told her listeners of her Aunt Molly, one child lost to the talons of the residential school system. One day her brothers couldn't find little Molly in the schoolyard. Some time later, they learned that she had died – with parents uninformed, her gravesite unknown, and her brother, only a child himself, burdened by guilt that it was him who had let Molly down and not the adults in charge. Canada's Truth and Reconciliation Commission heard over 6,000 such testimonies from Indigenous people "raised without their parents". How are they, and all of us, to go forward? In the words of TRC Chairman Murray Sinclair, progress occurs "one mind at a time". more ...



Episode 9
November 2, 2021


The Staff of Life in Darkest Night
'O vessel, what is it that makes you sway so gracefully?'
— Bahíyyih Khanum, on sighting 'Abdu'l-Bahá's ship in the harbour at Haifa.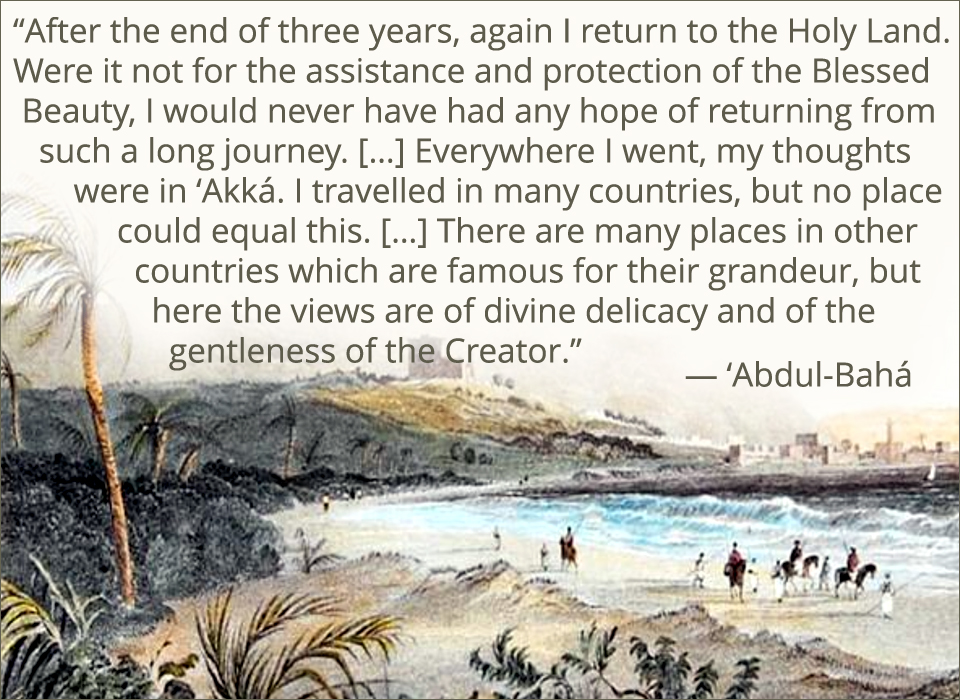 The Master was finally coming home. The whole of the Bahá'í community in the region was in a whirlwind of activity as they excitedly prepared for His return, though reports were that He was frail and exhausted from His long voyage. The members of the household, overseen by His sister, Bahíyyih Khanum, were preparing His favourite dishes with gusto, and new clothes for the Master were hidden away for fear that should He find that He had extras, He would give them away. On December 5, the ship carrying the Master finally came into view in Haifa harbour, which brought indescribable joy to the family, the believers and the visiting pilgrims. more ...