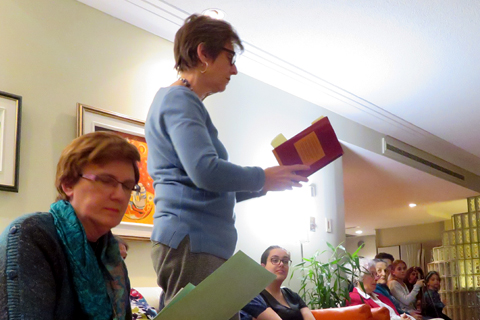 In addition to personal prayer and meditation, Bahá'í communities hold regular devotional gatherings for collective worship. These gatherings unite people in prayer and awaken their spiritual susceptibilities. more...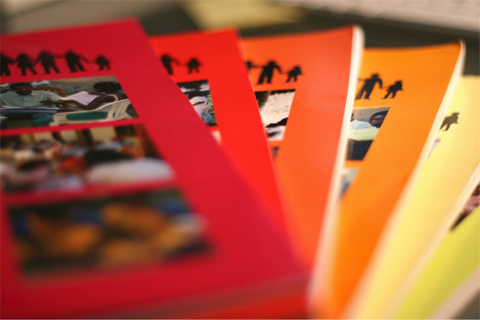 Study circles bring groups of people together to deepen their understanding of the Bahá'í teachings through systematic study. This involves structured group discussion of passages from the Bahá'í writings that encourage reflection on one's moral purpose and capacities for service.
more...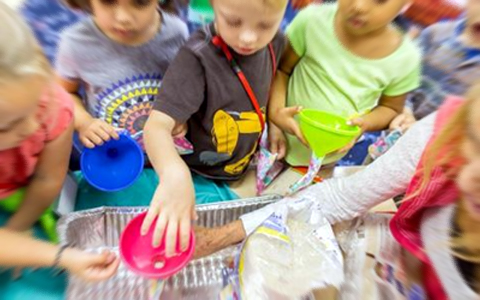 Bahá'í children's classes are offered to all children between 6 and 10 years old for their spiritual education and moral development. The aim of these classes is to inspire in each child a love for our diverse human family and to cultivate a praiseworthy character. They are guided by the Bahá'í belief that children are noble beings with great potential to develop into upright and active participants in their community.
more...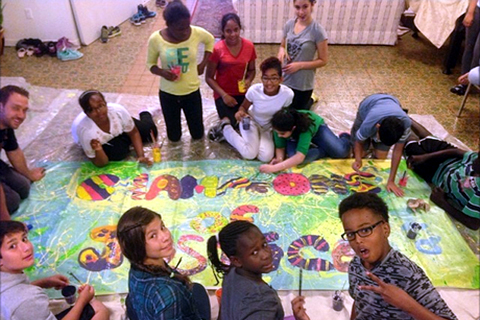 Junior youth – or those between 11 and 14 years – are at a crucial stage in their lives when they are defining their identity and values. Junior youth groups offered by the Bahá'í community address the needs of these young people by helping them to develop a strong moral identity and to empower them to contribute to the well-being of their communities. more...








July 27, 2020
HOW TO MAKE THE WORLD WORK FOR 11 BILLION PEOPLE
Talk by Paul Hanley
As part of the Big Ideas series, on Friday, June 19, Paul Hanley, a longtime environmental columnist with the Saskatoon StarPhoenix, gave a Zoom talk on how to make the world work for 11 billion people based on his book, Eleven. Attended by around 50 participants, in a fascinating and thoughtful presentation supported by high quality slides and even a short video, Paul showed us two sides of the human coin, that of disintegration and integration and how these can be transformative.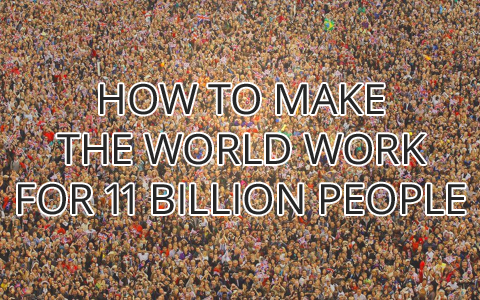 Initially, Paul gave a broad overview of the negative elements that are afflicting the world at the moment: environmental disasters, pandemics, loss of biodiversity, financial crises, race and gender inequalities, and reliance on meat production with livestock outnumbering humans 3 to 1, to name a few.

Paul covered a number of fascinating statistics, such as the fact that where once it took 10,000 generations to reach a population of one billion by 1400 CE, it now takes less than a generation to add another billion. As a result, our ecological footprint is causing us to overshoot the earth's capacity by 60 percent. Much of our wealth, (or in this case, illth), is the result of unfettered and unsustainable materialistic growth that is causing more problems than it is solving.

He then made the argument that there are three protagonists required to transform the world into a more sustainable, equitable and unified form. The first is the individual, whose positive actions and awareness of his or her surroundings bring about changes both environmentally, socially and spiritually. As Bahá'u'lláh, the founder of the Bahá'í Faith has revealed: Let your vision be world embracing. The second are communities, where civil societies are having a greater share in bringing neighborhoods and cities towards greater sustainability and turning consumers into prosumers, who are directly involved in renewable energy and human-powered food production. Currently, there are 800 million urban farmers/gardeners in the world. The third protagonists are institutions – like the United Nations, or forward-thinking governments such as in Bhutan, where they focus on gross national happiness, or New Zealand, whose economic model is based on the wellbeing of its citizens. more ...



July 17, 2020
First Bahá'ís in Ottawa Break Racial Barriers


In 1940s Ottawa, as the civil service grew larger by the day to support the war effort, an increasing number of women were hired as the men went overseas to fight. Two of them were single women in their late 20s: Lucille Giscome, a young black journalist from Northern Ontario, and Winnifred Harvey, a white college teacher from Manitoba. Both came to Ottawa to work for the Dominion Bureau of Statistics. Winnifred in a lower level management position and Lucille as a temporary clerk. Their offices were cramped, the hours were long, and not only was food rationed, so were office supplies. Those of different ranks within the service were expected to socialize with their peers.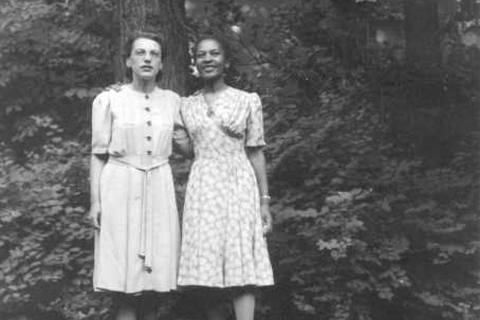 Although Winnifred came from a middle-class old stock Canadian family (her father was a small town mill owner) and Lucille from a modest family (her father was a cook), they had a great deal in common: both were seekers of truth and voracious readers who were looking for careers rather than the safe traditional roles of wife and mother. They were to be the first and second members of the Ottawa Bahá'í Community.

Although she had heard of the Bahá'í Faith in Winnipeg, Winnifred undertook her study of the Faith in Ottawa and decided to become a member in June 1940. She ardently wished to share this Faith that to her made the whole world make sense and in which she could find no flaws. She was attracted by the beauty and spirituality of the Writings, but also by the principles such as the individual search for truth and the oneness of humanity. She had met Lucille at the office and invited her out for dinner – something that was not done at that time, not only because Lucille was black, but also because of the difference in their positions at work. Winnifred's Faith emboldened her to break with the traditions that were expected of her, and Lucille herself was known for her outspoken views. Lucille accepted the invitation and the two young women soon spent a great deal of time together speaking about the Bahá'í Faith. Sometime, probably in 1941, Lucille accepted the Faith as her own. She was active administratively, serving on Bahá'í national committees and attending the Bahá'í National Convention in Chicago as a delegate in 1942. She probably also attended the Race Unity Dinner held at that convention. Soon after, she moved to Toronto, and in 1943 wrote "Man of the People", a biographical sketch of a well-known political organizer and member of the communist party, A.A. McLeod, who later founded the Ontario Human Rights Commission. In Toronto she continued to be active in Bahá'í activities and attended firesides. more ...