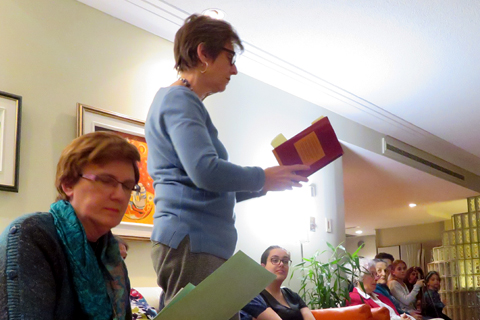 In addition to personal prayer and meditation, Bahá'í communities hold regular devotional gatherings for collective worship. These gatherings unite people in prayer and awaken their spiritual susceptibilities. more...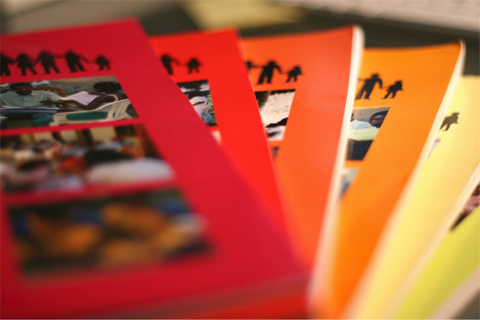 Study circles bring groups of people together to deepen their understanding of the Bahá'í teachings through systematic study. This involves structured group discussion of passages from the Bahá'í writings that encourage reflection on one's moral purpose and capacities for service.
more...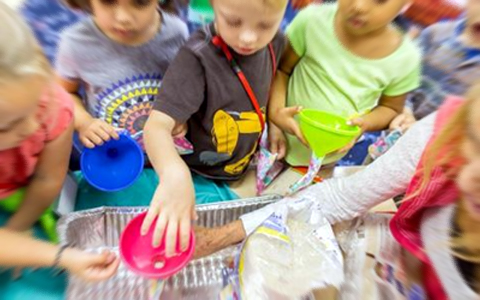 Bahá'í children's classes are offered to all children between 6 and 10 years old for their spiritual education and moral development. The aim of these classes is to inspire in each child a love for our diverse human family and to cultivate a praiseworthy character. They are guided by the Bahá'í belief that children are noble beings with great potential to develop into upright and active participants in their community.
more...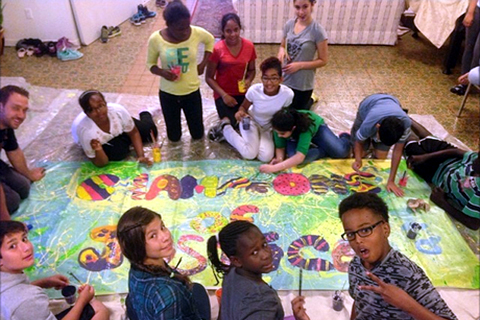 Junior youth – or those between 11 and 14 years – are at a crucial stage in their lives when they are defining their identity and values. Junior youth groups offered by the Bahá'í community address the needs of these young people by helping them to develop a strong moral identity and to empower them to contribute to the well-being of their communities. more...






---

Big Ideas:"Moving past MAD: A Baha'i Perspective on Multiparty Adversarial Democracy" with Michael Sabet
Friday, March 10, 2023, 7:30 pm
For details about this series, click here.
Sign up to receive information and announcements on future Big Ideas talks and Events here.



---
Ottawa Bahá'í Centre



---

Bookstore, Library and Info-Centre hours:
Tuesdays, Wednesdays, and Thursdays, plus the first and third Saturdays of each month from 11:00 am to 2:00 pm.
(Note: closed on Bahá'í Holy Days and civic holidays)



Bahá'í Bookstore's Winter Holidays Closure:


From December 23, 2022 to January 09, 2023



Ottawa Bahá'í Centre's online Public Events:

click here.
---


March 7, 2023
Bahá'í Elections in a Nutshell
The manner of participation by all adult members of the community in these elections is a distinguishing feature of the System of Bahá'u'lláh; for it is a bounden duty that confers a high privilege upon every Bahá'í to select, as a responsible citizen of the new world being brought into existence, the composition of the institutions having authority over the functioning of the Bahá'í community. In this regard, indifference and neglect on the part of any believer are alien to the spirit of the Cause.
— Universal House of Justice, March 25, 2007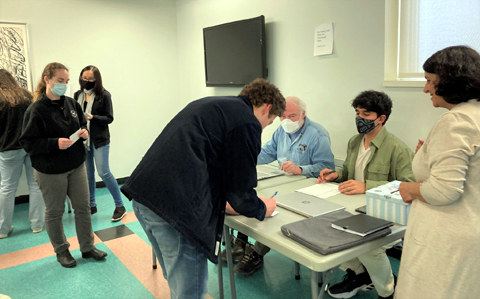 One of the hallmarks of the age of maturity is the balance between freedom and responsibility. This balance is perfectly captured in the manner in which Bahá'ís select their elected representatives at all levels. The absence of nominations preserves the perfect freedom of all electors, but at the same time requires that they be informed participants in the process.

Twice each year Bahá'ís gather to elect those who will represent them: once in February for the election of delegates who will choose the members of the National Spiritual Assemblies in every country and once in April to elect delegates who will elect the members of the Local Spiritual Assembly in their communities. Every five years members of National Spiritual Assemblies from around the world gather to elect the Universal House of Justice (the supreme body of the Bahá'í Faith).

There are many similarities between Bahá'í elections and those we observe in our society, such as universal suffrage, the maintenance of lists of eligible voters (of course only Bahá'ís can vote in Bahá'í elections), the encouragement of universal participation, the sharing of information about the time, place, and methods of voting, and finally, the use of a secret ballot. more ...



October 11, 2022


A Light on the Mountain
In the friends' growing consciousness that their efforts to foster inner transformation, to widen the circle of unity, to collaborate with others in the field of service, to help populations to take charge of their own spiritual, social and economic development, and through all such efforts to bring about the betterment of the world, express the very purpose of religion itself.
— Universal House of Justice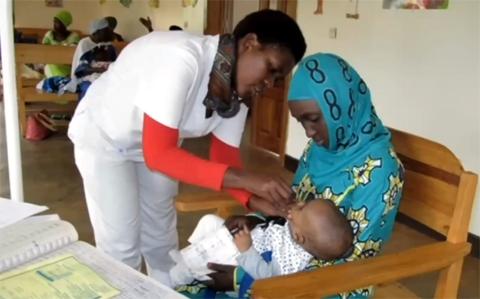 When Rwanda lost 10% of its population, with some 800,000 souls lost in a period of three harrowing months resulting from the 1994 genocide, Chris Anderson, his family and local Bahá'ís wanted to step up and provide some sort of social services at Gatenga, a community on a mountain…but what form should it take?

The Andersons had bought land adjacent to the undeveloped Bahá'í temple lands in order to protect it, and after reaching out to people in the community, they put out a call for consultation, at which 300 people showed up. The decision was near unanimous: Gatenga was in dire need of medical services.more ...



October 4, 2022


The Climate Crisis: Hope and Context
"As for you, O ye lovers of God, make firm your steps in His Cause, with such resolve that ye shall not be shaken though the direst of calamities assail the world. By nothing, under no conditions, be ye perturbed. Be ye anchored fast as the high mountains, be stars that dawn over the horizon of life, be bright lamps in the gatherings of unity, be souls humble and lowly in the presence of the friends, be innocent in heart…"
— Selections from the Writings of 'Abdu'l-Bahá, no. 199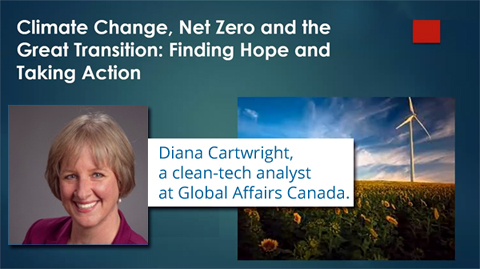 With the Ottawa Bahá'í Centre once again open for in-person events,"Big Ideas" went live for an evening entitled "Climate Change, Net Zero and the Great Transition: Finding Hope and Taking Action". Speaker Diana Cartwright, a clean-tech trade commissioner at Global Affairs Canada, was frank about the accelerating evidence of our global climate crisis. She also, however, offered sources of hope from the Bahá'í teachings and community experience, as well as current progress in sustainability and green technologies.

Ms. Cartwright began close to home: "How is climate change affecting you? Why do you care?" Ottawa residents replied: shorter winters; more extreme weather events, from tornadoes to freezing rain; plus, outdoor rinks and cross-country skiing are compromised! In fact, the National Capital Commission foresees a nearly 2-degree (Celsius) rise in temperatures in the next decade, and a nearly 4-fold increase in the number of summer days with plus-30 temperatures. Cartwright confirmed for the audience that the climate crisis is not coming, it is here, now. And in case we've forgotten, nations like ours have contributed massively to the carbonization of our atmosphere, the main cause of rapid climate change. more ...