PART SEVEN

August 28, 2019

THE OPEN MOUNTAIN

Not long after the Báb's proclamation in the Vakil Mosque, the governor watched incredulously as the Báb's star burned even brighter among the people. "I swear by the imperial crown of Muhammad Sháh that this very night, I shall have the Siyyid-i-Báb executed together with His wretched companions! By this act, I shall have destroyed a heresy whose survival poses the greatest menace to the interests of the State."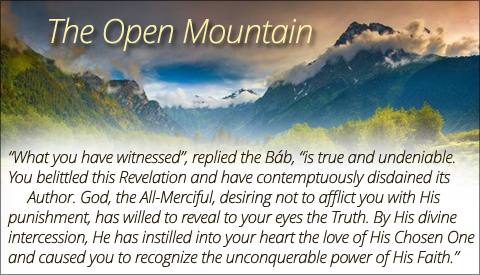 The Báb and his companions were then arrested at His uncle's home. He accepted events in His life as He always did, with great dignity and calm, but as they were being escorted under guard, He kept repeating the same verse from the Qu'rán: That which they are threatened is for morning. Is not the morning near? Soon the guards witnessed people running about in great fear and shrouded bodies being carried in the streets. A cholera epidemic had broken out. Confused, the constable in charge made his way to the governor's palace only to find he had fled with his family, leaving only dying servants behind. Dread was growing his heart like a mighty tree as he led the Báb to his house, where he found his family weeping over his dying son.

"I adjure You, by Him who has elevated You to this exalted position, to intercede on my behalf and to offer a prayer for the recovery of my son. Punish him not for that which his father has committed. I repent of what I have done, and at this moment resign my post. I solemnly pledge my words that never again will I accept such a position even though I perish of hunger." more...





August 17, 2019

BADASHT YOUTH CONFERENCE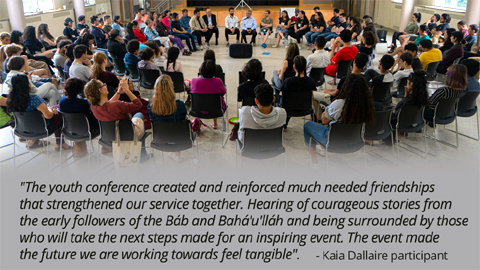 During the Canada Day long weekend, the Richelieu Vanier Community Centre was host to a youth conference involving over 60 young people. On 29 and 30 June 2019, youth between the ages of 15 and 30, from all corners of Ottawa, gathered together in a spirit of joy, fellowship and camaraderie to participate in the Badasht Youth Conference.

The conference galvanized participants to see themselves as part of a worldwide movement of youth who are working collaboratively to create a better world. The conference opened with a letter from the Local Spiritual Assembly of Ottawa, who reminded participants that youth have a tremendous contribution to make towards addressing the problems of the world and in building vibrant communities.

In a spiritually edifying environment devoted to study and friendship, participants explored topics such as the period and capacity of youth. They also reflected on the positive and negative forces in society. Many participants commented that they have a better appreciation of the role they are to play in fostering the spiritual and material development of their neighbourhoods and local communities, an outcome which will directly benefit their families, friends and neighbours alike. Over the weekend, many friendships were strengthened and built, helping the youth to see themselves as working together as part of a supportive network of friends. more...





August 6, 2019

HOW BAHÁ'Í TEACHINGS CAN BUILD A MORE JUST ECONOMIC ORDER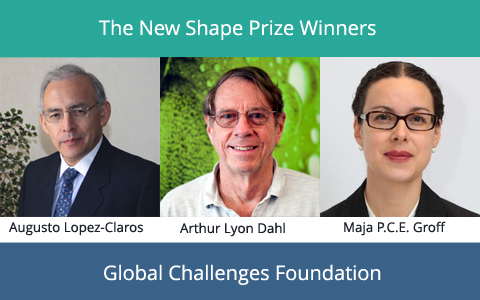 Althoughthere is no Bahá'í economic model, the principles of the Faith are starting to take root in the economic arena worldwide. For example, a little over a year ago, an international team of three Bahá'ís – Augusto Lopez-Claros, Arthur Lyon Dahl and Maja Groff – received USD 600,000 for winning the coveted New Shape Prize. This is the largest competition of its kind, which seeks improved models of global governance of catastrophic risks. It is an incredibly competitive award, receiving 2,702 entries from 122 countries. This winning proposal is titled Global Governance and the Emergence of Global Institutions for the 21st century. Among its many recommendations, the new model includes a more equitable funding mechanism for the UN budget. more...