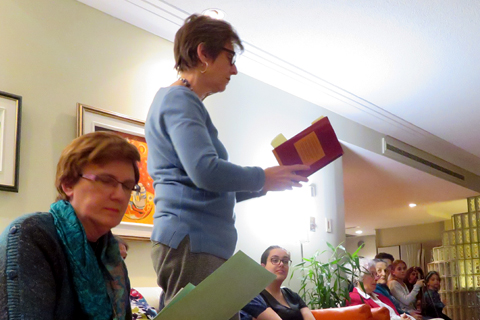 In addition to personal prayer and meditation, Bahá'í communities hold regular devotional gatherings for collective worship. These gatherings unite people in prayer and awaken their spiritual susceptibilities. more...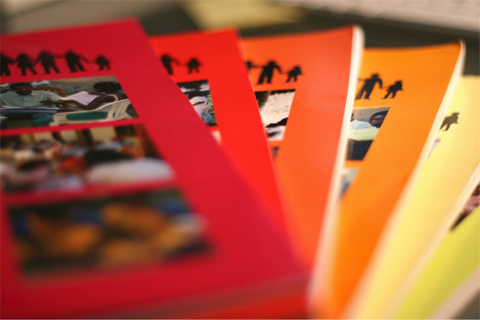 Study circles bring groups of people together to deepen their understanding of the Bahá'í teachings through systematic study. This involves structured group discussion of passages from the Bahá'í writings that encourage reflection on one's moral purpose and capacities for service.
more...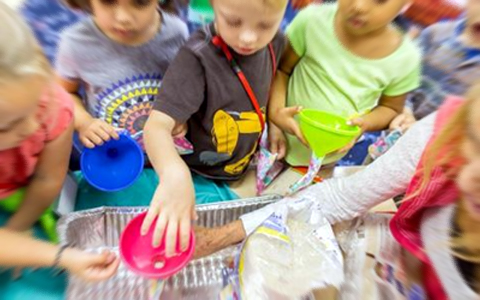 Bahá'í children's classes are offered to all children between 6 and 10 years old for their spiritual education and moral development. The aim of these classes is to inspire in each child a love for our diverse human family and to cultivate a praiseworthy character. They are guided by the Bahá'í belief that children are noble beings with great potential to develop into upright and active participants in their community.
more...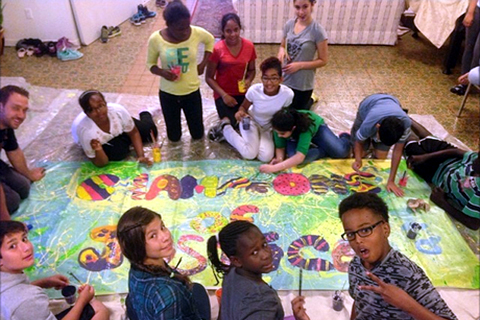 Junior youth – or those between 11 and 14 years – are at a crucial stage in their lives when they are defining their identity and values. Junior youth groups offered by the Bahá'í community address the needs of these young people by helping them to develop a strong moral identity and to empower them to contribute to the well-being of their communities. more...








---

For Zoom meeting details click here.
To download poster click here.
Sign up to receive information and announcements on future Big Ideas talks and Events here.
---

September 22, 2020
THE CARBON CYCLE AND CARBON CAPTURE TO ADDRESS CLIMATE CHANGE
With the adoption of the United Nations' 2030 Agenda for Sustainable Development, including its social, economic and environmental dimensions, momentum for meaningful change has been building. As a result, a universal legally binding agreement on carbon emissions finally seems to be within reach.

Although carbon is the basic material of all life on the planet, within the atmosphere, it is found primarily in the form of CO2. Only 280 parts per million (ppm) concentrations of CO2 were recorded prior to 1750. The global carbon cycle balance between the atmosphere and other carbon reservoirs such as oceans and terrestrial ecosystems were at near zero or in a state of balance. By 1957, ppm was at 315 and in 2005, as high as 380 ppm.

The carbon cycle can be likened to a bank account. When CO2 is generated through carbon reservoirs it is likened to withdrawals, and when CO2 is absorbed in ecosystems, it is likened to deposits where the overall effect is shown as the net balance. Since the Industrial Revolution (1760-1840), the ppm has accumulated – a close coupling between changes in these concentrations and Antarctic temperature, which is a related indicator to changes in permafrost and the oceans, thus providing a glimpse of the climate outcomes to follow. more ...

September 8, 2020
PUTTING OUR HOUSE IN ORDER
Since January 2020, wonderfully large ideas have been the topics of conversation among the Bahá'ís of Ottawa and like-minded friends. The climate crisis, human rights, decolonization, and the place of agriculture amidst industrialization are among the concepts explored, via the Bahá'í teachings, in the Big Ideas series . On 21 August, Andy Tamas offered a Zoom presentation titled "Towards a New World Order: Governance Issues".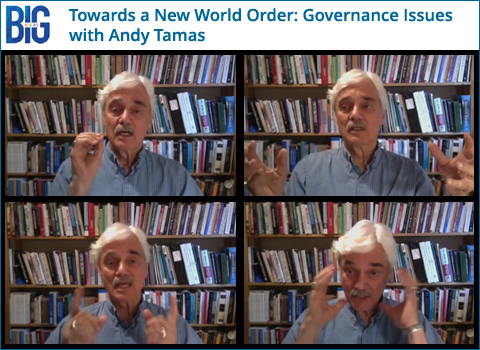 A longtime consultant in organizational development, Tamas attained a mid-career Ph.D. studying governance in failed states – engaging with national and supra-national organizations on what works in those contexts. "The Bahá'í revelation," he began, "has many powerful implications for world governance." Its author, Bahá'u'lláh, insisted on two vital concepts: the essential oneness of humanity, and a new system of world order as a reflection of this oneness. He wrote, over 140 years ago: more ...



September 1, 2020
RACIAL PREJUDICE and RACIAL UNITY
Incidents and events during the summer have focused the attention of the world on the issues of racial injustice, racism and prejudice. These are all longstanding blights which impact lives and serve to undermine humanity's progress towards building a more unified and just world, one where all its inhabitants are treated with dignity.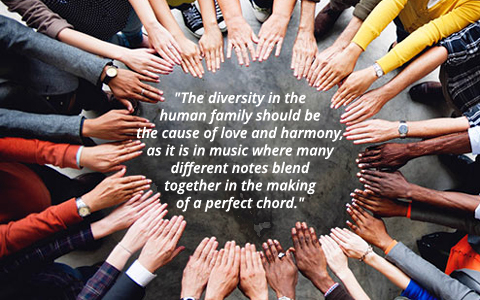 Bahá'ís in Ottawa and their friends have been discussing this most pernicious issue while considering the contribution that they can make on a daily basis towards ridding our society of racism. In a modern world where technological advances have enabled human beings to visit the moon, where self-driving cars may soon be part of our society and where small handheld devices enable communication with some of the most remote parts of the world, it seems unfathomable that the racial harmony and racial justice envisioned in the Writings of Bahá'u'lláh have not yet become a widespread reality. more ...