PART ONE

April 15, 2019

DARKNESS AT NOON

Methinks I heard a voice in My inmost being: Do thou sacrifice the thing which thou lovest most in the path of God, even as Husayn, peace be upon him, hath offered up his life for My sake.
-The Báb –

Three rows of 250 muskets were pointed at the two men who were suspended by a nail on a wall of the barracks square in the northwestern Iranian city of Tabríz. Some 10,000 people had thronged in the square and on the rooftops to witness the execution of one who claimed to be the Báb, and the bearer of a divine message destined to transform the spiritual life of humanity.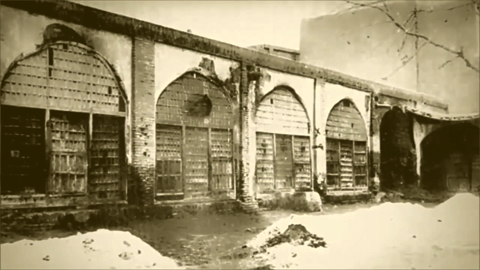 The day before, the Báb was being escorted through Tabríz to His prison cell in the barracks square, not in a triumphant procession as He once did, but chained and without the green sash and turban that proclaimed his lineage as a descendant of the Prophet Muhammad. This time, the gathered crowds did not throw themselves at His feet seeking His blessing, but instead hurled insults, garbage and attempted to strike Him. Suddenly, a young man threw himself at the Báb's feet. "Send me not from Thee, O Master. Wherever Thou goest, suffer me to follow Thee." The Báb answered: "Muhammad-'Alí (known as Anís), arise and rest assured that you will be with Me." Anís was promptly arrested along with two other Bábís.

So great was Anís' love for the Báb that his father had recently confined him to his room, fearing he would do something foolish. After hours of ardent prayer and almost unconscious, Anís suddenly heard the voice of the Báb calling him: Rejoice, the hour is approaching when, in this very city, I shall be suspended before the multitude and shall fall victim to the fire of the enemy. I shall choose no one except you to share with Me the cup of martyrdom. Rest assured that this promise which I give you shall be fulfilled. Anís' emerged from his room and joyfully reunited with his family, none suspecting what his true intentions were. more...





INTRODUCTION

The year 2019 marks the Bicentenary of the Birth of the Báb
March 30, 2019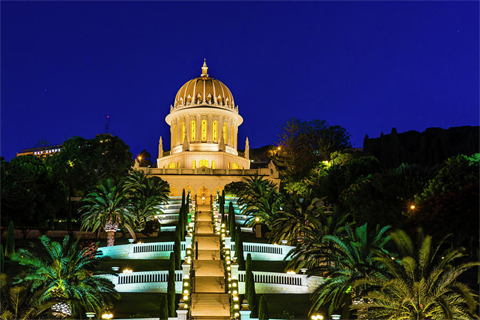 When a new messenger of God appears on earth, it is like a stone thrown into a still pond. Its impact is immediate and the rings are small, but they grow and widen until the whole pond is energized. In the spring of 1819, it was the Báb who was the stone cast into the pond of an unsuspecting, heedless world. Two hundred years later, the beautiful golden Shrine of the Báb on Mount Carmel attests not only to his powerful impact on the world, but also to His followers, the Bábís, whose sacrifices laid the groundwork for an even greater Messenger and message.

It is said that truth is stranger than fiction. It is surely true that the greatest writers could never have imagined or created the story of the Báb and his disciples. Even so, it has all the elements of an exciting story: spiritual transformation, iron-willed faith against all odds, prophetic dreams and astounding miracles, feats of superhuman strength and amazing deeds of bravery and sacrifice. more...





Ottawa Creative Writers' Group in its 25th Year
March 25, 2019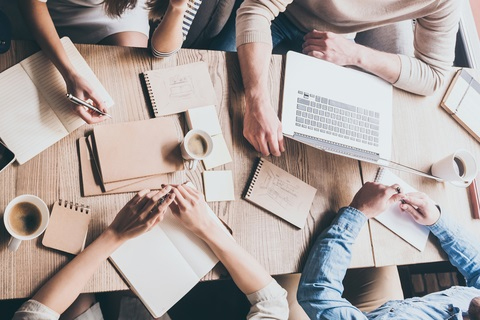 It's hard to believe that the WG, as it's affectionately known, is now in its 25th year. The brainchild of Larry Rowdon, Bruce Filson, and Linda O'Neil, soon followed by David Erickson, Jim Desson and Jack McLean, the WG first started in the summer of 1993 at a rented storefront and was then held at the Crichton St. Bahá'í Centre for a few years before moving on to holding its meetings in private homes.

Members read either their finished product or work-in-progress such as excerpts from a novel, poems, short stories, plays, haiku and children's literature among other genres, each receiving constructive gentle feedback from all. Every second year or so a beautiful chapbook showcasing members' work is published, followed by a poetry evening held at the Bahá'í Centre, both of which are currently in the works for this year. more...