On January 18th, 2016 approximately one quarter of the Bahá'í Community of Ottawa gathered for the Feast of Sultán (Sovereignty) and this group photograph was taken.
Click here
to see photo!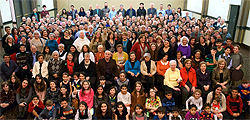 Quilts by Nathalie Thirlwall on display October in the Fireside Gallery downstairs.
---
Bahá'í Holy Days
There are eleven holy days on the Bahá'í calendar
more..
---

Ottawa Bahá'í Centre

211 McArthur Ave. K1L 6P6

TEL: 613-742-8250
Map
---

"Bahá'í Perspectives"

is the Bahá'í response to the

"Ask the Religion Experts"

column series

that formerly ran in the Sunday edition of the Ottawa Citizen newspaper. Read here...
---

Subscribe to Community News Feed using your web browser.
---

Subscribe to receive Community News Updates via email:

The Bahá'ís of Ottawa come from a variety of backgrounds, brought together by a common belief in the oneness of humanity and the unity of religion. We work alongside others to become a force of positive change, applying insights from the Bahá'í teachings to bring about a more just, peaceful and unified community.


---

December 21, 2016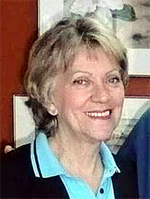 Christmas Memories
By Pauline Irving


This contribution is a personal reflection on the meaning of Christmas by a local member of the Ottawa Baha'i Community - Editor

Christmas time is a time of reflection and memories, but it is a religious holiday that I no longer celebrate. Yet, it was a big part of my life for over 50 years. It is intertwined with all the memories of my childhood and three cherished family members who have "abandoned their physical garments and ascended to the spiritual world", my father, my mother and my younger brother.

When someone asks "Are you ready for Christmas?" it seems too much to go into an explanation that we have a time of hospitality and gift giving. It is in late February. The Baha'i calendar consists of 19 months of 19 days, with four "Intercalary days". These days come just before the month of Fasting when we abstain from food and drink between Sunrise and Sunset. Also referred to as Ayyam-i-Ha, these days are devoted to spiritual preparation for the fast, hospitality, charity and gift giving.

But still, the Christmas music plays and the questions come about Christmas. The music is beautiful and it brings back many memories. Each one of my cherished lost loved ones comes to mind with a particular song. For my father, it is "It's beginning to look a lot like Christmas". The memory goes back to when I was 15 years old. My older sister wanted to go to Mass on Christmas morning with her husband. They had a three-month-old baby, so they asked me to walk over and baby-sit for them. My father did not want me to be alone on Christmas morning and came with me. As we walked along on that snowy morning, he sang in his best Jimmy Durante voice, "It's Commencin' to look a lot like Christmas". It is one of my most precious memories.

The song that brings my mother to mind is "Have a Holly Jolly Christmas" Although she loved the song, she pretty well always reversed the order to Jolly, Holly. This happy light song personifies my mother. She loved to laugh and getting the words tumbled was so like her and it did not matter to her at all. I picture her laughing and happy when I hear this song.

In the case of my brother, memories of him come flooding back when I hear "Feliz Navidad". He loved this song and he loved Christmas. He worked as an ambulance officer and sometimes had to work on Christmas. I remember this was always very difficult for him. He cherished spending Christmas with his wife and two daughters.

When I made the decision to embrace my new Faith in January 2001, it was after a great deal of prayer and thought. One of the reservations I had was that I felt I might be increasing the degree of separation from the three family members, whose memories are wrapped in the Christmas Traditions. I found comfort in learning that in the Baha'i faith, there is a belief that we can pray for those who have passed on and they can pray for us. So, even though I no longer observe Christmas, I am still connected to my loved ones.

So, no I don't celebrate Christmas, but I am happy to be included in the celebrations of others and the spirit that envelops Christmas is an essential part of my Faith. "To give and to be generous are attributes of Mine; well is it with him that adorneth himself with my virtues." is a quote from the Persian Hidden Words written by Baha'u'llah , the Prophet of the Baha'i faith. This quote summarizes the love and generosity that surrounds the celebration of Christmas.

Pauline Irving
---

October 26, 2016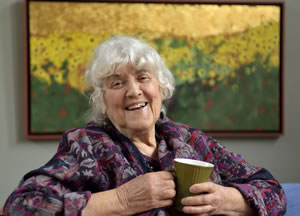 In her 85th year the Ottawa area artist Joyce Frances Devlin remains a dynamic figure, radiating energy and spiritual power. Every summer she opens her home gallery in Burritt's Rapids to the public with an exhibition of her recent works. This June, Joyce also had an exhibition of her work at the Vernon Public Art Gallery in British Columbia entitled "Along the Way." The Gallery's permanent collection already contains a number of her works, and with this exhibition she was invited to add to this collection. Her public presentation in June highlighted the Vernon Public Art Gallery's plans to build a new gallery.

In this talk, Joyce identified the spiritual source of her artistic inspiration. She briefly explained that since humanity's earliest creative expressions on cave walls, outpourings of art have always followed the appearance of great prophets or "Manifestations of God", who have brought teachings to guide mankind appropriate to different times. Great periods of art have always followed from the energy released by these great prophets such as Krishna, Abraham, Zoroaster, Moses, Buddha, Christ, Mohammed. This process has continued today with the teachings of the Bab and Baha'u'llah,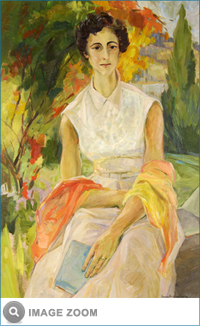 who Devlin identified as "the promised One of all the world's great religions." With this "new era of energy and inspiration released by these two great Manifestations of God," Devlin stated, "we can't imagine where that is going to take us."


Joyce affirms that her work has always been influenced by her love of God. At the age of twelve she was reading selections of scripture from the great religions and she came to her own realization that Christ had returned. One day, some years later, after announcing this conviction in the lunchroom of the Vancouver School of Art, she was approached by "an old woman attending one of the classes" who quietly invited Joyce to a Vancouver meeting where she heard a talk by Allan Raynor, a member of the Baha'i National Spiritual Assembly. At this talk, she instantly recognized Baha'u'llah and she became a Baha'i in 1952. Her art has developed alongside her identity as a Baha'i since her early student days.

In Ottawa, Joyce's paintings can be found in the halls of Canada's Parliament Buildings, where she has done the portraits of a number of senators. Her works are also part of the Ottawa Public Art Gallery's Firestone collection. She is also represented in other Canadian collections including two University of Alberta public galleries and in the public gallery in Vernon, BC.

Image credits:
Photo of Joyce Devlin from the Ottawa Valley Hum website (see link below)
Devlin painting entitled "Nan Gordon" (1963) from the Vernon Public Art Gallery.

Further reading
"Joyce Frances Devlin: So Much Beauty," The Hum, 1 June 2015
"Joyce Frances Devlin: Painter and a Painted House", Habicurious.com, 22 April 2015
a 2014 profile on Joyce Frances Devlin on this website
---

October 10, 2016
Anticipation rises for Chile Temple inauguration

The world-wide Baha'i community envisions a time when every community will have its own Baha'i temple, which is open to everyone regardless of race or religion to gather and offer prayer and devotions. These temples will serve to strengthen our individual spiritual connections with the Creator while fostering collective bonds through service to their community. This long term vision started with the goal of having Baha'i temples in every continent. During the 20th century, continental temples were built in the USA (Chicago), Germany (Frankfurt), Uganda (Kampala), Australia (Sydney), India (New Delhi), Panama and Samoa (Apia). In 2010, excavation work began to signal construction work on the last of the continental temples in Santiago, Chile.
View Photo Callery

The construction of this last continental Baha'i temple has reached its historic conclusion and the Chile Temple will be officially opened through a dedication ceremony in mid-October.

Further details can be found in the following article from the Baha'i International Community - including a notice that live video coverage of the public opening ceremony will be provided on the Baha'i World News Service website on 13 October, 14:00 GMT, for approximately 90 minutes.

People around the world will be able to watch this historic event, marking the dedication of the final continental Baha'i Temple.

Baha'is in Ottawa will be gathering in families and small groups to watch this historic occasion online and some local Baha'is will be traveling to Chile to be part of the ceremonies marking the opening of the Temple - stay tuned for their stories when they return.

---
BAHÁ'Í WORLD NEWS SERVICE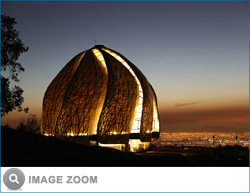 SANTIAGO

— A surge of excitement and anticipation is palpable among the Baha'i community in Santiago and abroad as the inauguration of the last of the continental Baha'i Houses of Worship approaches.

The President of Chile, Michelle Bachelet, is expected to attend the opening ceremony with other dignitaries.

Growing media coverage has brought attention to the significance of this landmark, and recent articles (see here and here for examples) have highlighted the uniqueness of this sacred structure. Like all Baha'i Temples, its nine-sided design stands as a unifying symbol of the oneness of humankind. The firm behind the Temple's design, Hariri Pontarini Architects, has described it as "a Temple of light, expressing a faith of inclusion".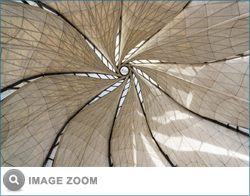 A feature report, produced by the Canadian Broadcasting Corporation, offers a compelling exploration of the conception and design of the Temple.

Meanwhile, the Baha'i community of Chile is preparing to welcome thousands of people for the inauguration, which will take place from 13-16 October. Representatives of indigenous populations and national Baha'i communities throughout Latin America, along with individuals and groups from nearly every other continent, will join the celebrations for the three days following the public opening.

Live video coverage of the public opening ceremony will be provided on the Baha'i World News Service website on 13 October, 14:00 GMT, for approximately 90 minutes. People around the world will be able to watch this historic event, marking the dedication of the final continental Baha'i Temple.

A video capturing the majesty of the superstructure is available here.
---