The Gate: Dawn of the Bahá'í Faith Opens to a Packed House
November 10, 2018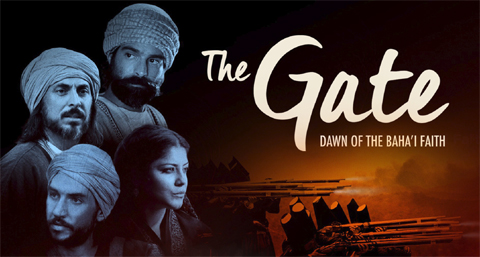 On June 25, 2018, the Mayfair Theatre had sold out signs splayed across all its doors for the Ottawa premiere of Steve Sarowitz' documentary film, The Gate: Dawn of the Bahá'í Faith. The theatre was filled to capacity with over 330 viewers, which included members of the Bahá'í community and the curious.
Chicagoans Steve Sarowitz, founder of Paylocity, and Bob Hercules, a highly respected director, took three years to produce The Gate, resulting in a beautifully shot hour-long documentary that reverently and lovingly recounts the life of the Báb, the young prophet-founder of the Bábí Faith whose ministry only lasted from 1844 to 1850, when He was executed by firing squad by the State and the religious authorities of Persia. more...






Ottawa Bahá'í Regional Choir Spring Concert Capped a Successful Year
September 15, 2018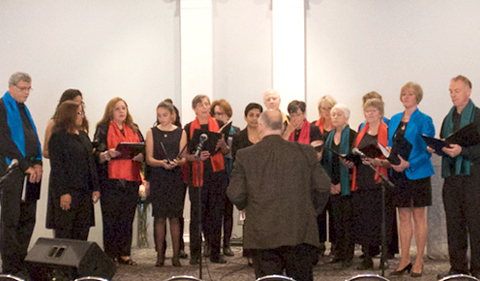 On June 2, 2018 the Ottawa Baha'i Regional Choir performed their last seasonal concert with their out-going director Christopher Barham, and what a performance it was! The 11-voice four-part choir performed all their pieces a capella – that is, without accompaniment. more...






River Walk Devotional
June 28, 2018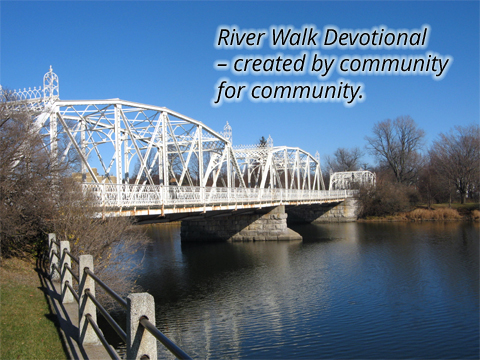 The idea of a river walk devotional was first planted by my neighbour. I asked her if she needed help pushing her baby stroller as she was heading out for her daily walk along the river. What followed next was an uplifting discussion and the realization that there might be a whole community of people in our neighbourhood who yearned for spiritual reflection, and could benefit from physical exercise while being immersed in the power and beauty of nature. more...






Baby Devotional is Taking Off in Ottawa
July 3, 2018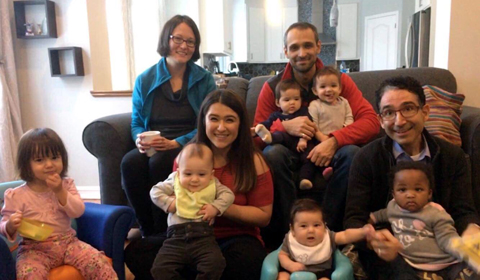 Over a year ago, two moms started a Facebook group with the intent of getting together with other new moms to say prayers and socialize. This group was called the Ottawa Baby Devotional and it brought new and not-so-new moms together from different Ottawa neighbourhoods. Prayers, writings, songs and stories were read for the little ones' spiritual growth. Participant Jaleh Safaee said "We developed friendships and a sense of community with the parents, and the little ones had an opportunity to see and play with their friends. These devotional gatherings were open to everyone, regardless of religion, and we lovingly encouraged other friends to join in and host one in their own home, particularly since the first year of maternity/paternity leave provided time during the day for new parents to get together." more...

Special Video Presentation: "Project One Garden"
November 20, 2018

Local Bahá'í artist, Barbara Pope asks the question: "What does Unity in Diversity mean to you?"