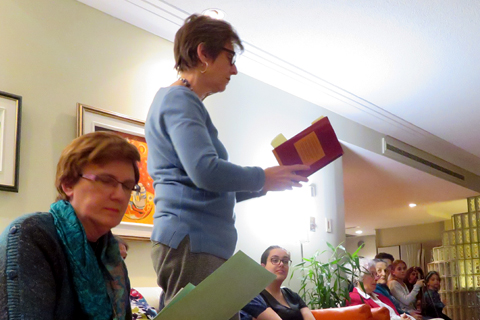 In addition to personal prayer and meditation, Bahá'í communities hold regular devotional gatherings for collective worship. These gatherings unite people in prayer and awaken their spiritual susceptibilities. more...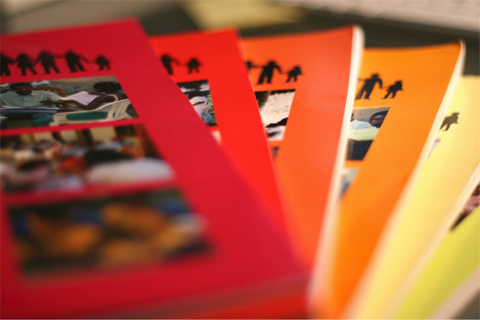 Study circles bring groups of people together to deepen their understanding of the Bahá'í teachings through systematic study. This involves structured group discussion of passages from the Bahá'í writings that encourage reflection on one's moral purpose and capacities for service.
more...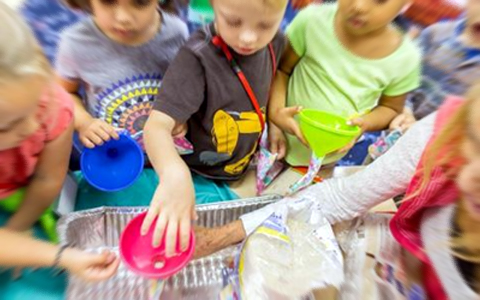 Bahá'í children's classes are offered to all children between 6 and 10 years old for their spiritual education and moral development. The aim of these classes is to inspire in each child a love for our diverse human family and to cultivate a praiseworthy character. They are guided by the Bahá'í belief that children are noble beings with great potential to develop into upright and active participants in their community.
more...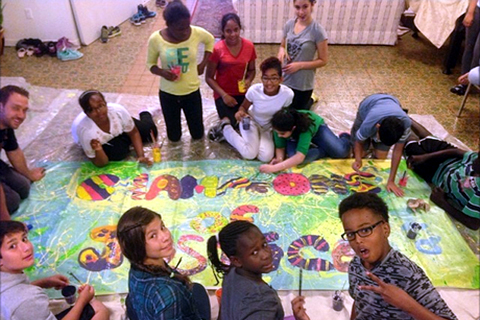 Junior youth – or those between 11 and 14 years – are at a crucial stage in their lives when they are defining their identity and values. Junior youth groups offered by the Bahá'í community address the needs of these young people by helping them to develop a strong moral identity and to empower them to contribute to the well-being of their communities. more...









---

The Big Ideas Series is taking a break for the summer and will resume next fall.
For details about this series, click here.
Sign up to receive information and announcements on future Big Ideas talks and Events here.
---

June 21, 2021


Bahá'ís in Canada: The First 50 Years
We are over 20 years into the second century of the Canadian Bahá'í community. Only five years after the name of Bahá'u'lláh was first publicly mentioned in the Americas at the first interfaith congress – the World Parliament of Religions in Chicago in 1893 – He had followers in Canada. A half-century later, a handful of curious individuals had grown into a substantial presence on the Canadian spiritual landscape, one that continues to grow and contribute.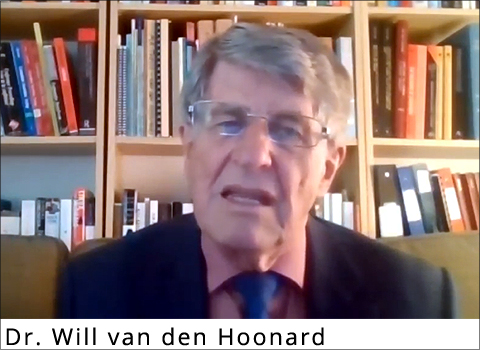 In the latest Big Ideas presentation, Will van den Hoonaard, professor emeritus of Sociology at the University of New Brunswick, took us back in time. Among his 14 major publications, he literally wrote the book on Bahá'í history in this country, Origins of the Canadian Bahá'í Community 1898-1948. Over 100 online guests first learned of the small group – "individuals, really," with little sense of what it meant to be a community – that had encountered the Bahá'í Faith in wonderfully quirky ways in the years before Bahá'u'lláh's son and successor, 'Abdu'l-Bahá, known as the Master, made his epic journey to North America. more ...



June 10, 2021


Gladys Harvey: The Woman Who Listened to the Stars
by Heather Harvey and Jaellayna Palmer

Men must use their influence … to promote the systematic inclusion of women, not out of condescension or presumed self-sacrifice but out of the belief that the contributions of women are required for society to progress. (Bahá'í International Community)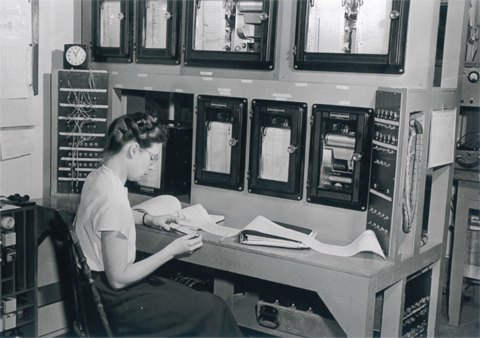 Gladys Harvey (1916-1995), one of the first Bahá'ís in the Ottawa community, was also the first female radio astronomer in Canada. Born in Aldershot, Ontario, Gladys was raised by her paternal grandmother and father in an ivy-covered Edwardian house. When she was 15 her grandmother died, so Gladys joined her mother in the larger city of Hamilton. A gifted student, Gladys completed high school that year, and at 16 began her studies of mathematics and physics at McMaster University, graduating with a master's in mathematics before she turned 21, quite a feat at that time. more ...



Vignette 1
June 4, 2021


A Handful of Flour


The nine-year boy with the large, luminous eyes and angelic face stood hiding in the doorway of a house, waiting for the street children who had been chasing and throwing rocks at him – all the while calling Him a Bábí – to disperse so that he could return home from His aunt's place with a coin wrapped in a handkerchief to help stave off the family's utter destitution. Trembling, He decided to wait until nightfall before venturing out. But these boys also waited for Him to emerge and once again chased and pelted Him with stones. Abbás Effendi, who had barely survived tuberculosis not long before, finally returned home in total exhaustion. When His mother, deeply concerned, asked Him what happened, He simply collapsed. more ...