PART FOUR

June 14, 2019

THE PILGRIMAGE OF LIGHT

As his fellow Shaykhís gathered round to hear him speak near the entrance to the mosque, they noticed that although Mullá Husayn looked the same, he was somehow different. When he spoke, a new fire burned in his eyes. They still had not discovered the Promised One, but they sensed that Mullá Husayn knew, though he refused to say. However, he did recommend that they all fast and pray to God and that in time, the answer would come.




Gradually, as predicted by the Báb, almost all those who became the Letters of the Living were led by prayers and dreams to the house of the Báb, including Mullá Husayn's nephew and brother. The Báb then told Mullá Husayn that one Letter of the Living remained to present himself and that he would arrive the next evening.

The following evening, as the Báb and Mullá Husayn were returning to His home, they were met by a young man in a state of agitation whose clothes were travel-stained with dust. He approached Mullá Husayn, hugged him and asked him if he had reached his goal, all the while staring at the Báb. Surprised, Mullá Husayn asked him to calm down and that he would soon let him know, but the young man never removed his gaze from the Báb. more...





June 3, 2019

Reading the Spirit: A Book Club With a Difference




Elia Touesnard longed for a book club, perhaps with her Bahá'í friends in Ottawa. Inspiration came from some of the usual sources, and an unusual one: Azar Nafisi's memoir Reading Lolita in Tehran, about an Iranian professor sharing literary enthusiasms with young women under cover of darkness (the Iranian Revolution had made such a meeting a crime). Meanwhile, Phyllis Perrakis was herself a University of Ottawa Professor, and in secret, she similarly volunteered to teach at the Bahá'í Institute for Higher Education (BIHE), helping Bahá'ís in Iran to get an education their country had denied them.

Phyllis helmed a meeting to acquaint Ottawa citizens with the Iranian situation, especially since our local universities were among the first in the world to admit BIHE students to their graduate programs. She spoke in April 2015 about Reading Lolita and about her work with BIHE; she glowed when sharing thoughts about books she cared about. Responding to Elia's interest, Phyllis proposed a book club that would, as she wrote, "focus on novels that inspire and uplift while challenging the reader, deepening our understanding of our spiritual potential and the power of literature for personal growth." more...





May 24, 2019

Rúmí and the Bahá'í Faith

Mark Keedwell is a man on a mission. As he himself states, he is determined to fill in the blanks in progressive revelation and has put his considerable knowledge of world religions and philosophy towards educating people about the interconnectedness of all the major faiths with an emphasis on the connection between Islám and the Bahá'í Faith.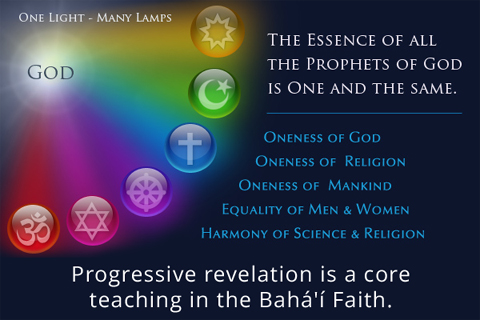 Progressive revelation is a core tenet in the Bahá'í Faith that states that a series of divine Messengers (such as Abraham, Zoroaster, Krishna, Christ and Muhammad) will continue to appear throughout human history with teachings that are tailored to suit the needs of the time. The purpose is not only to help humanity build an ever-advancing civilization, but to help it recognize its essential spiritual reality and the source from which it comes.

Born in Ottawa in 1954 to parents who became Bahá'ís in 1957, Mark officially became a Bahá'í himself in 1971. His fascination with world religions and mysticism led him to receiving a BA in Religious Studies from Carleton University in 1978 and then a Master's in Comparative Religion from the University of Toronto in 1980, which focused on comparing the concept of prophets in Islám and manifestations of God in the Bahá'í Faith. more...