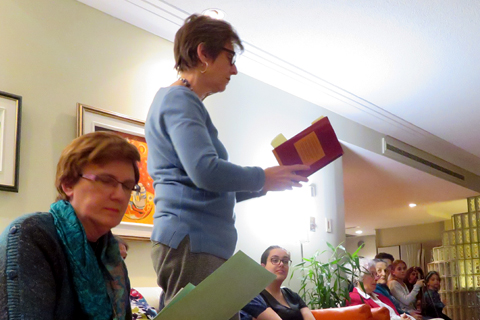 In addition to personal prayer and meditation, Bahá'í communities hold regular devotional gatherings for collective worship. These gatherings unite people in prayer and awaken their spiritual susceptibilities. more...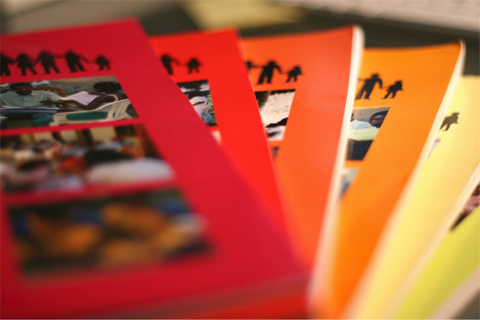 Study circles bring groups of people together to deepen their understanding of the Bahá'í teachings through systematic study. This involves structured group discussion of passages from the Bahá'í writings that encourage reflection on one's moral purpose and capacities for service.
more...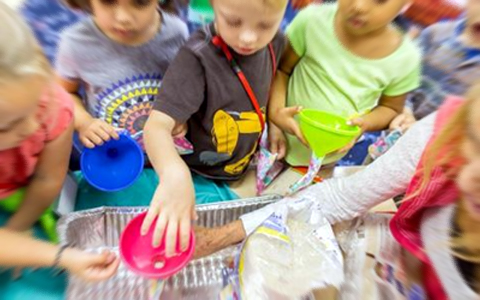 Bahá'í children's classes are offered to all children between 6 and 10 years old for their spiritual education and moral development. The aim of these classes is to inspire in each child a love for our diverse human family and to cultivate a praiseworthy character. They are guided by the Bahá'í belief that children are noble beings with great potential to develop into upright and active participants in their community.
more...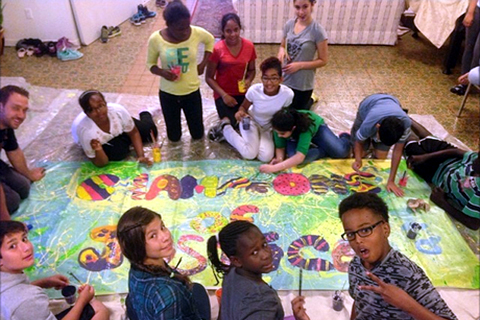 Junior youth – or those between 11 and 14 years – are at a crucial stage in their lives when they are defining their identity and values. Junior youth groups offered by the Bahá'í community address the needs of these young people by helping them to develop a strong moral identity and to empower them to contribute to the well-being of their communities. more...








---

For Zoom meeting details click here.
To download poster click here.
Sign up to receive information and announcements on future Big Ideas talks and Events here.
---

November 3, 2020
Reforestation in Skógar, Iceland: A Small Social Action Project and Participation in Global Discourses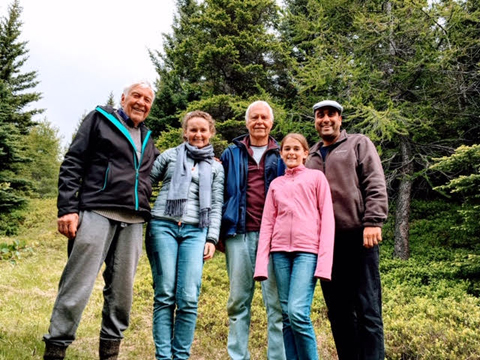 For Bahá'ís the process of learning to improve material and social reality is guided by these words of Bahá'u'lláh: Be anxiously concerned with the needs of the age ye live in, and center your deliberations on its exigencies and requirements. Bahá'ís are told to serve humanity selflessly and to contribute towards the betterment of the world by applying Bahá'u'lláh's teachings to the challenges we face. Since the early 1980s the worldwide Bahá'í community has been consciously learning about social action through systematic activity and reflection and through working with others in various fields of social and economic development. more ...
October 14, 2020
PANDEMIC SPARKS CRITICAL REFLECTION ON JOURNALISM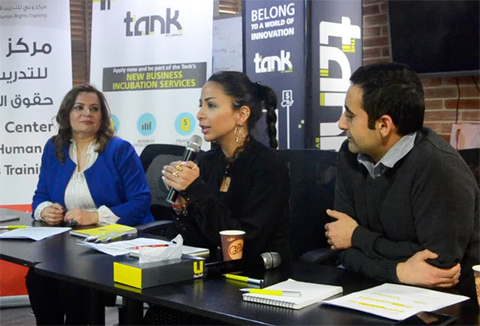 AMMAN, Jordan, 2 October 2020, (BWNS) — Earlier this year, as the pandemic was sweeping across the globe, something unusual happened in news reporting—profound ideas about social transformation and acts of solidarity were making headlines worldwide. Although less pronounced now, news outlets continue to feature such stories, many of which would have been considered irrelevant or insignificant before the crisis.

Responding to increased interest among media professionals about new approaches to the field, Bahá'í communities in several countries have been exploring with journalists and others how the media can contribute to societal harmony and stimulate thoughtful conversations on issues facing humanity. more ...



October 1, 2020
SEEDING SUSTAINABILITY
For the last decade of the 19th and the first two of the 20th century, the community founded by Bahá'u'lláh (an Arabic title meaning "glory of God") was guided by his son Abbás. Bahá'u'lláh referred to this eldest son and successor as "the Master", a recognition of his exemplary character; meanwhile, Abbás refused this and many other honorary titles in favour of 'Abdu'l-Bahá (servant of glory, servant of Bahá'u'lláh). His astounding life, embracing both humble service and enlightened leadership, was featured on September 11, the 8th episode of the local " Big Ideas " series.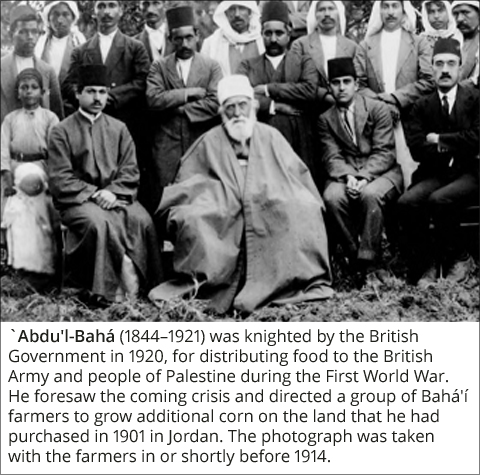 Paul Hanley, a writer and agriculture expert from Saskatoon, returned for a virtual presentation titled "'Abdu'l-Bahá: The Master of Social Action and Public Discourse." How did this comparatively unknown figure – one who illuminates all of Bahá'í history and community development – exemplify Bahá'u'lláh's call not just for reform but for global transformation? The Bahá'í approach to the renewal of society has three main elements: first, capacity-building at the grassroots; and where such development has progressed, undertaking societal improvement, plus contributing to ennobled conversation within those societies. The Bahá'í community has considered 'Abdu'l-Bahá its Exemplar for nearly 130 years, and Hanley offered new insights into how his example continues to inspire. more ...