August 17, 2019

BADASHT YOUTH CONFERENCE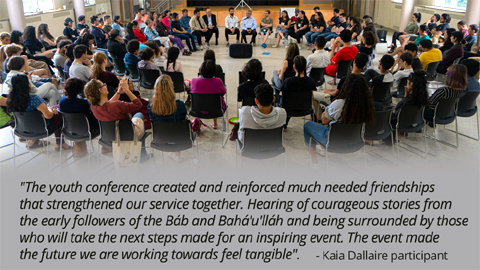 During the Canada Day long weekend, the Richelieu Vanier Community Centre was host to a youth conference involving over 60 young people. On 29 and 30 June 2019, youth between the ages of 15 and 30, from all corners of Ottawa, gathered together in a spirit of joy, fellowship and camaraderie to participate in the Badasht Youth Conference.

The conference galvanized participants to see themselves as part of a worldwide movement of youth who are working collaboratively to create a better world. The conference opened with a letter from the Local Spiritual Assembly of Ottawa, who reminded participants that youth have a tremendous contribution to make towards addressing the problems of the world and in building vibrant communities.

In a spiritually edifying environment devoted to study and friendship, participants explored topics such as the period and capacity of youth. They also reflected on the positive and negative forces in society. Many participants commented that they have a better appreciation of the role they are to play in fostering the spiritual and material development of their neighbourhoods and local communities, an outcome which will directly benefit their families, friends and neighbours alike. Over the weekend, many friendships were strengthened and built, helping the youth to see themselves as working together as part of a supportive network of friends. more...





August 6, 2019

HOW BAHÁ'Í TEACHINGS CAN BUILD A MORE JUST ECONOMIC ORDER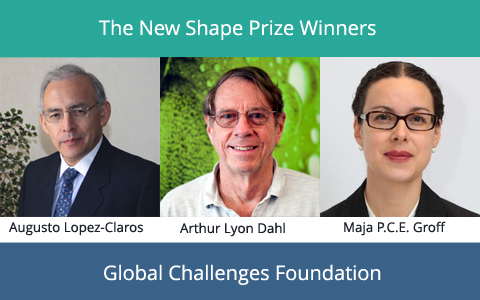 Althoughthere is no Bahá'í economic model, the principles of the Faith are starting to take root in the economic arena worldwide. For example, a little over a year ago, an international team of three Bahá'ís – Augusto Lopez-Claros, Arthur Lyon Dahl and Maja Groff – received USD 600,000 for winning the coveted New Shape Prize. This is the largest competition of its kind, which seeks improved models of global governance of catastrophic risks. It is an incredibly competitive award, receiving 2,702 entries from 122 countries. This winning proposal is titled Global Governance and the Emergence of Global Institutions for the 21st century. Among its many recommendations, the new model includes a more equitable funding mechanism for the UN budget. more...





PART SIX

July 29, 2019

THE PURE ONE

The storm clouds were gathering and, fingering her beautiful silk handkerchief, the one she had long known would be wound about her throat – not with tender care but with violence – Táhirih prayed and fasted surrounded by myriad candles as she spiritually prepared for her reunion with her Beloved, the One she would meet for the very first time in the next world.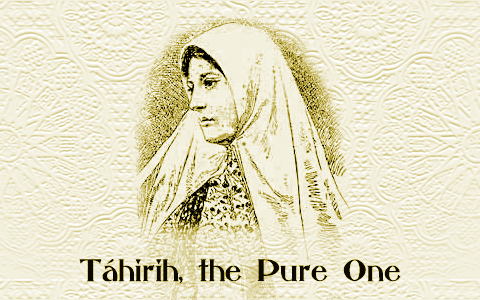 How many names had Táhirih borne in her short life, how many boundaries had she crossed that were forbidden to women, how many souls did she set afire with love for her Beloved! Born Fátimih Baraghaní in Qazvín, Persia, the daughter of a mujtahid, a scholar of Islamic law, now she stood in her room in the mayor of Tehrán's house, a respected prisoner for over four years. While the mayor's wife was weeping the upcoming loss of her dear friend, the mayor's son was waiting to take her to the planned site of her martyrdom, having promised to ensure that she was neither molested nor forced to remove her clothes.

Who was this remarkable woman? Although she had been raised in the shadows of her home, unable to be seen unveiled by men other than her male relatives, her indulgent father, Haji Mullá Salih had allowed her to be educated by a tutor. Beautiful and brilliant and known as Zarrin-Taj, meaning "crowned in gold," she surpassed her brothers in her studies, prompting her father to say, "Would that she had been a boy, for then he would have shed illumination upon my household and would have succeeded me." She was even permitted to attend her father's lectures from behind a curtain. Her reputation as a fine poet had also won her renown. more...