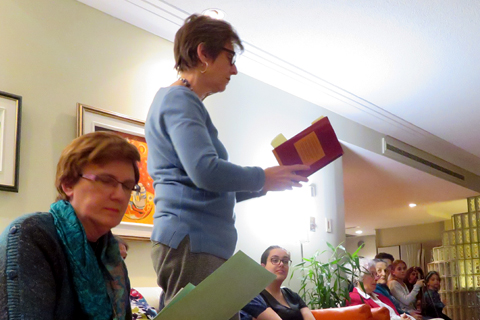 In addition to personal prayer and meditation, Bahá'í communities hold regular devotional gatherings for collective worship. These gatherings unite people in prayer and awaken their spiritual susceptibilities. more...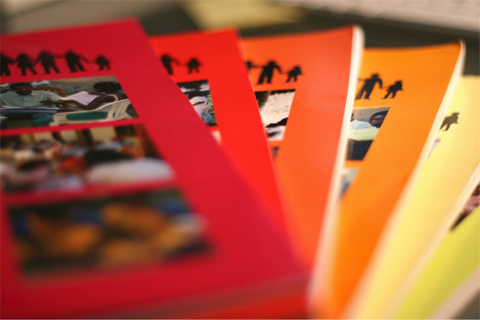 Study circles bring groups of people together to deepen their understanding of the Bahá'í teachings through systematic study. This involves structured group discussion of passages from the Bahá'í writings that encourage reflection on one's moral purpose and capacities for service.
more...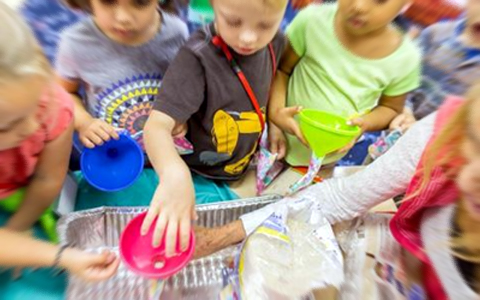 Bahá'í children's classes are offered to all children between 6 and 10 years old for their spiritual education and moral development. The aim of these classes is to inspire in each child a love for our diverse human family and to cultivate a praiseworthy character. They are guided by the Bahá'í belief that children are noble beings with great potential to develop into upright and active participants in their community.
more...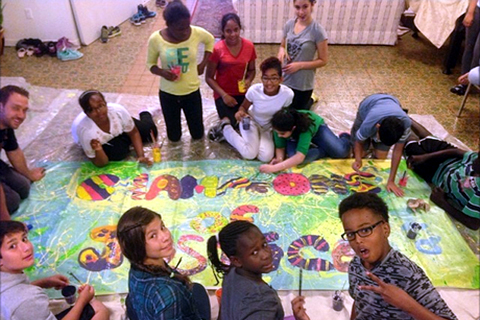 Junior youth – or those between 11 and 14 years – are at a crucial stage in their lives when they are defining their identity and values. Junior youth groups offered by the Bahá'í community address the needs of these young people by helping them to develop a strong moral identity and to empower them to contribute to the well-being of their communities. more...








---

For details about this Zoom presentation, click here.
To download poster click here.
Sign up to receive information and announcements on future Big Ideas talks and Events here.
---

May 1, 2021


Earth Day and Beyond: Ideas in Sustainability
Were one to observe with an eye that discovereth the realities of all things, it would become clear that the greatest relationship that bindeth the world of being together lieth in the range of created things themselves, and that co-operation, mutual aid and reciprocity are essential characteristics in the unified body of the world of being, inasmuch as all created things are closely related together and each is influenced by the other or deriveth benefit therefrom, either directly or indirectly.
– 'Abdu'l-Bahá
Earth Day has come and gone, but our responsibilities towards the planet and each other never ends, not even amid a pandemic. As the spring sun beckons the flowers to push through the earth, the tree buds to show their iridescent green faces and the many returning bird species to trill their welcoming songs, our spirits are lifted despite this Covid-weary world.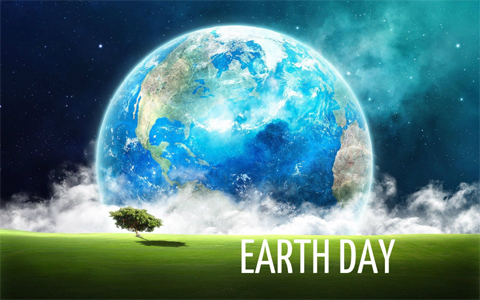 Now that warm weather has drawn more and more of us outside, now is the time to shake up our consumer habits a little more and undertake projects that not only give us personal joy but helps the earth and the natural world, which is in dire need of our stewardship. Here are some suggestions on what you can do safely:

Do you have a garden? Consider building a pollinator garden if you haven't already! Select a variety of open and tubular flowers for the spring to fall season that attract pollinators such as asters, lavender, coneflowers, sunflowers, zinnias, gaillardias, great blue lobelias, petunias, lilies, nannyberry, wild columbine and milkweed (for Monarch butterflies). more ...



April 27, 2021


In Search of International Justice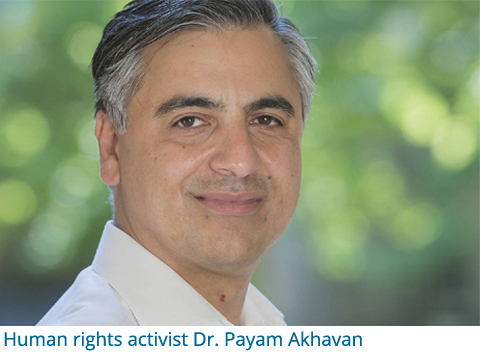 The 19th "Big Ideas" presentation was a series highlight. Speaker Dr. Payam Akhavan is a Canadian Bahá'í, a professor at the McGill and (currently) Toronto law schools. He has served widely as a human rights officer of the United Nations, and as a war-crimes prosecutor has appeared before the International Criminal Court and the United Nations' International Court of Justice. His "human rights odyssey" was told in the 2017 Massey Lectures, later published as the best-selling In Search of a Better World. more ...



April 16, 2021


Making Good Things Happen
One of the most pressing problems of humanity in the current century is how a growing, rapidly developing, and not yet united global population can, in a just manner, alive in harmony with the planet and its finite resources.
- Universal House of Justice
Each of us can do our part to make good things happen for the environment according to Greeley-based Bahá'í Bill Kelly, who gave a recent Friday evening Big Ideas presentation about grassroots environmental action.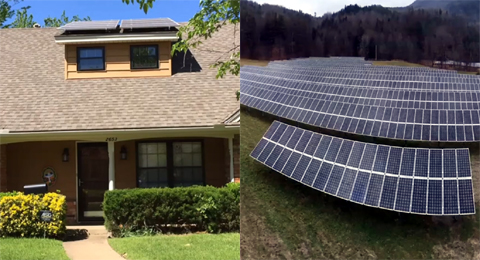 Bill told the story of his family's environmental evolution from having two solar panels installed on the roof of their Texas home to celebrate their teenage environmentalist son's birthday, to a business involving several large commercial solar installations in both Texas and Vermont. He explained that... more ...